Scott Wooldridge is a Minneapolis-based singer-songwriter. He's also a member of the Wooldridge Brothers, a Milwaukee-based band that released its seventh album, "Starts at Dusk," in 2017. Feel free to wander around this site to find out more details, listen to music, and see photos.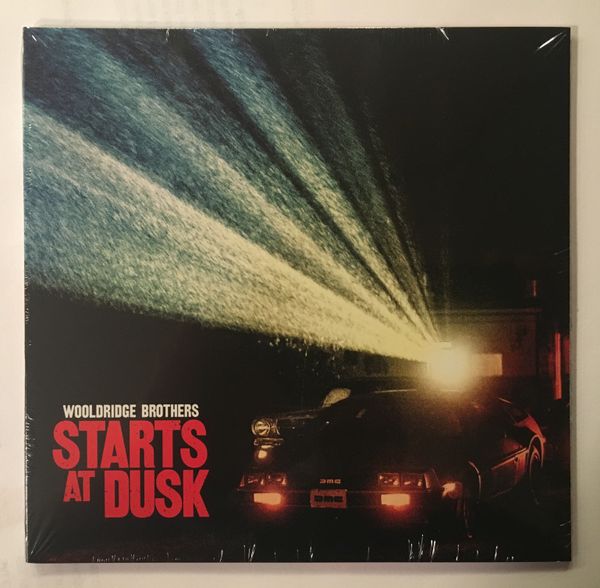 Jim Walsh will play the first set, I'll take the second!

For "Starts at Dusk":
"The raucous side of roots is displayed in the newest studio effort from Milwaukee's Wooldridge Brothers. Starts at Dusk (Anodyne) features riffs reminiscent of The Hold Steady, and Scott Wooldridge's lyrics in tracks like "Zero Information" are minor-key masterpieces." --Loring Wirbel, Colorado Springs Independent.
"One can think that they've heard every band that's worthy of praise and then suddenly, unexpectedly, along comes an outfit so remarkable, it's hard to believe they've been below the radar and out of sight. …Starts At Dusk, [features] music so obviously infectious, so singularly spectacular that it simply rings with recognition almost immediately."—Lee Zimmerman, GoldMine.com
"'Starts At Dusk' feels like a warm summer night from a time gone by; timeless songs played with heart that feel instantly memorable." Ken Sumka, 88Nine, Milwaukee
---
For "Scott Wooldridge."

"Clear, compelling, heartfelt roots songs with an alt-country bent."
Andrea Swensson, Local Current Blog

"A folky set with philosophical anthems, sweet love songs, and spirited steel guitar work."
Chris Riemenschneider, Star Tribune.

"Song after song is a polished pop gem."
Paddy Fineran, Kenosha News.
Tip Jar!
It's becoming more and more difficult for most musicians to make money from selling CDs, downloads, etc. A lot of us are trying to deal with this new reality with a minimum amount of complaining and a maximum amount of grace. 
It is in that spirit that I point you to my tip jar. If you enjoy the music you can access on this page, or would like to contribute to my work, please consider making a donation at:
https://paypal.me/scottwooldridge


Also, check out my Facebook and Youtube pages!